CiderAuction exists to connect apple growers with cider makers. They make frozen, unfermented, juice available to craft beverage makers around the country.
Keeping this in mind, the logo needed to speak to craft cider makers. We set out to accomplish this by combining an apple tree with a tannin molecule...something you would only recognize if you "know your juice."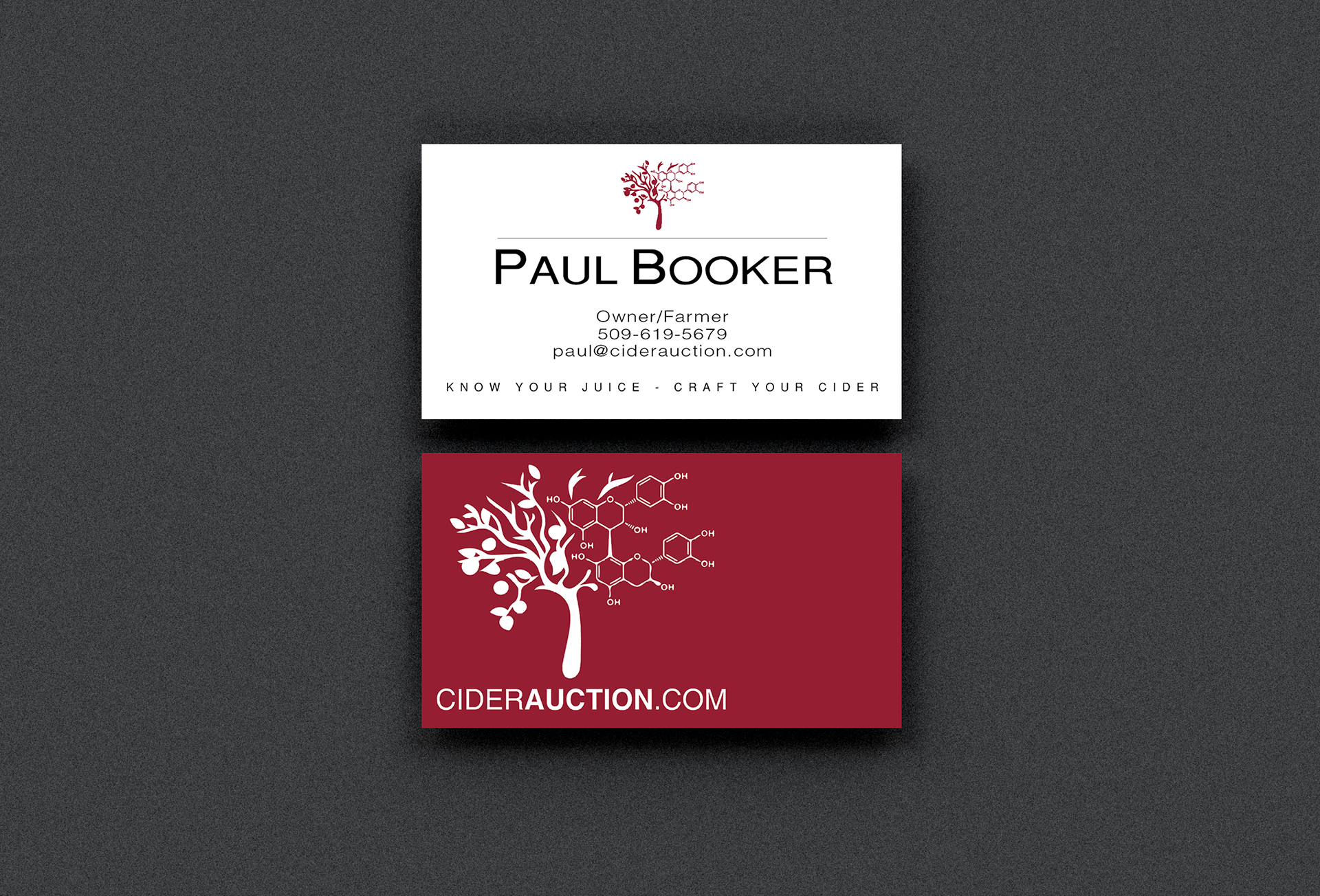 In addition to the logo, business cards and the two-sided infographic below were also created to hand out at CiderCon 2017 in Chicago.