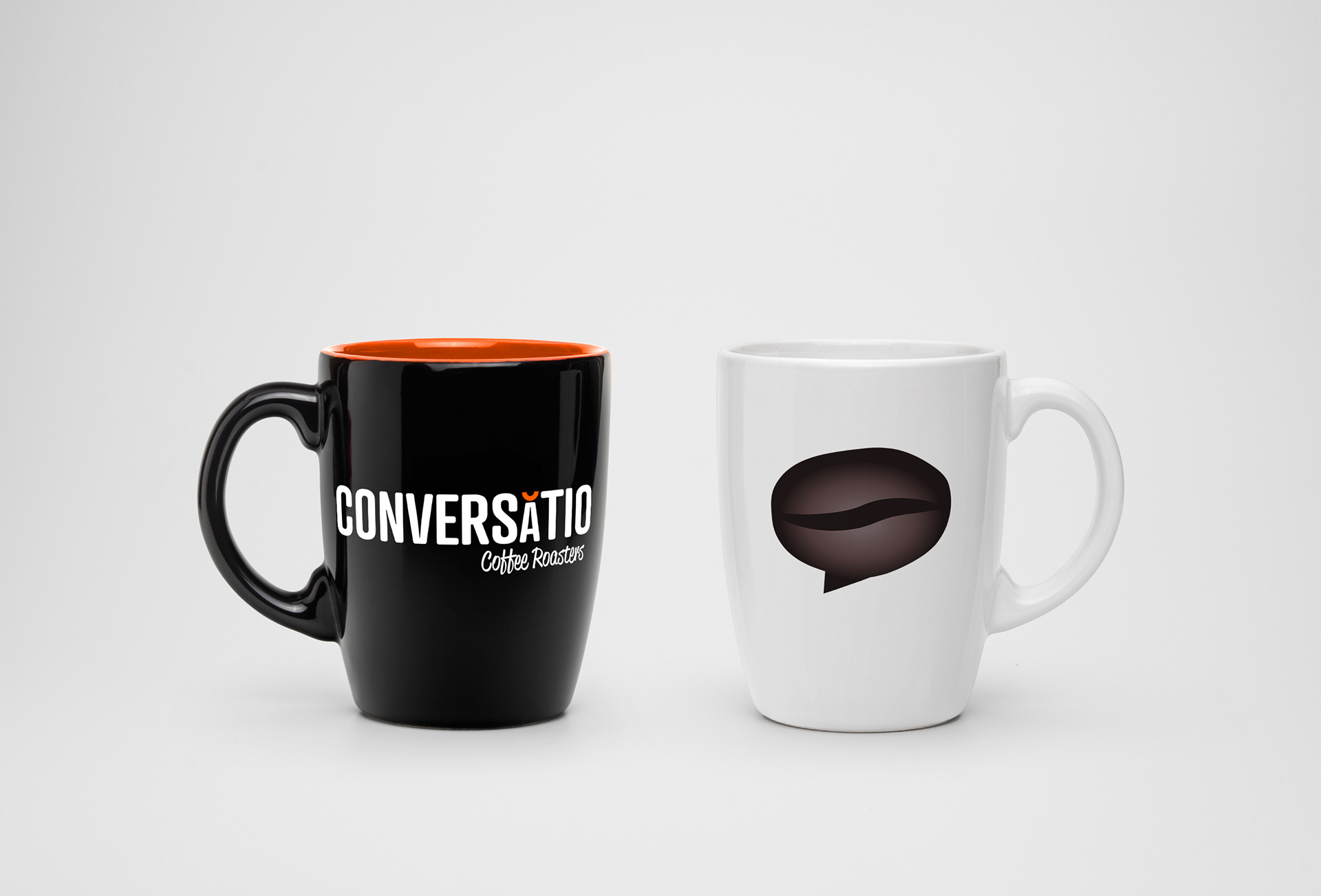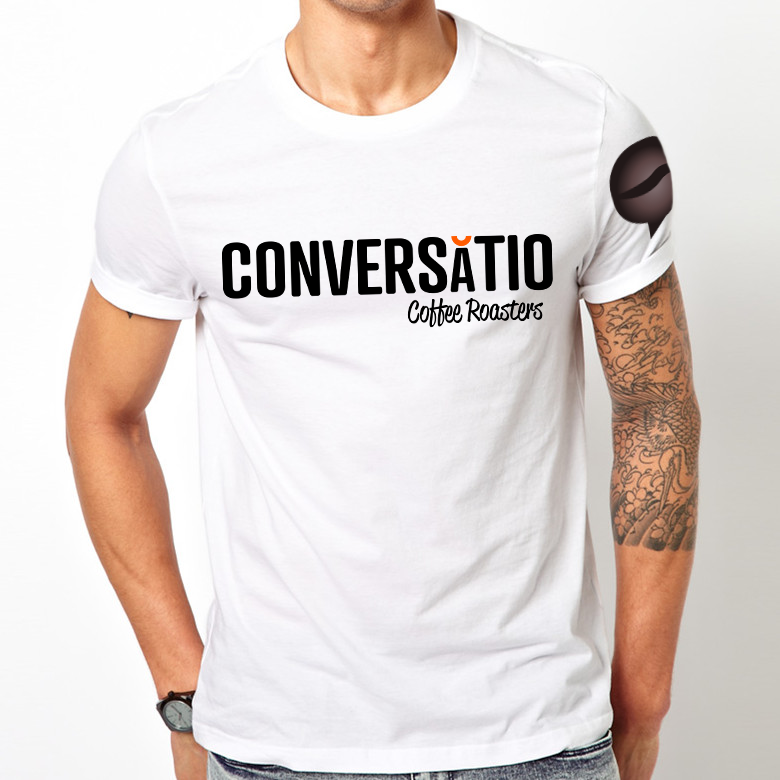 FUEL FOR CONVERSATION
Conversatio Coffee roasts premium coffee in small batches to ensure their customers are using the highest quality bean available. No frills, just premium coffee to inspire premium conversations.
For Conversatio's brand identity, we opted for a model that keyed on simplicity. To tie their unique emphasis on conversation to a penchant for premium beans, we combined a stylized coffee bean with a speech bubble, creating a minimalist logo that puts the ingredient in central focus. The letter mark, business card, and label designs are bold, like the flavors they deliver, highlighted by a color palette that remains simple and clean, keeping the focus where it should be – on the beans. Passionately roasted to perfection.
Rich, delicious coffee leads to rich, delicious conversation.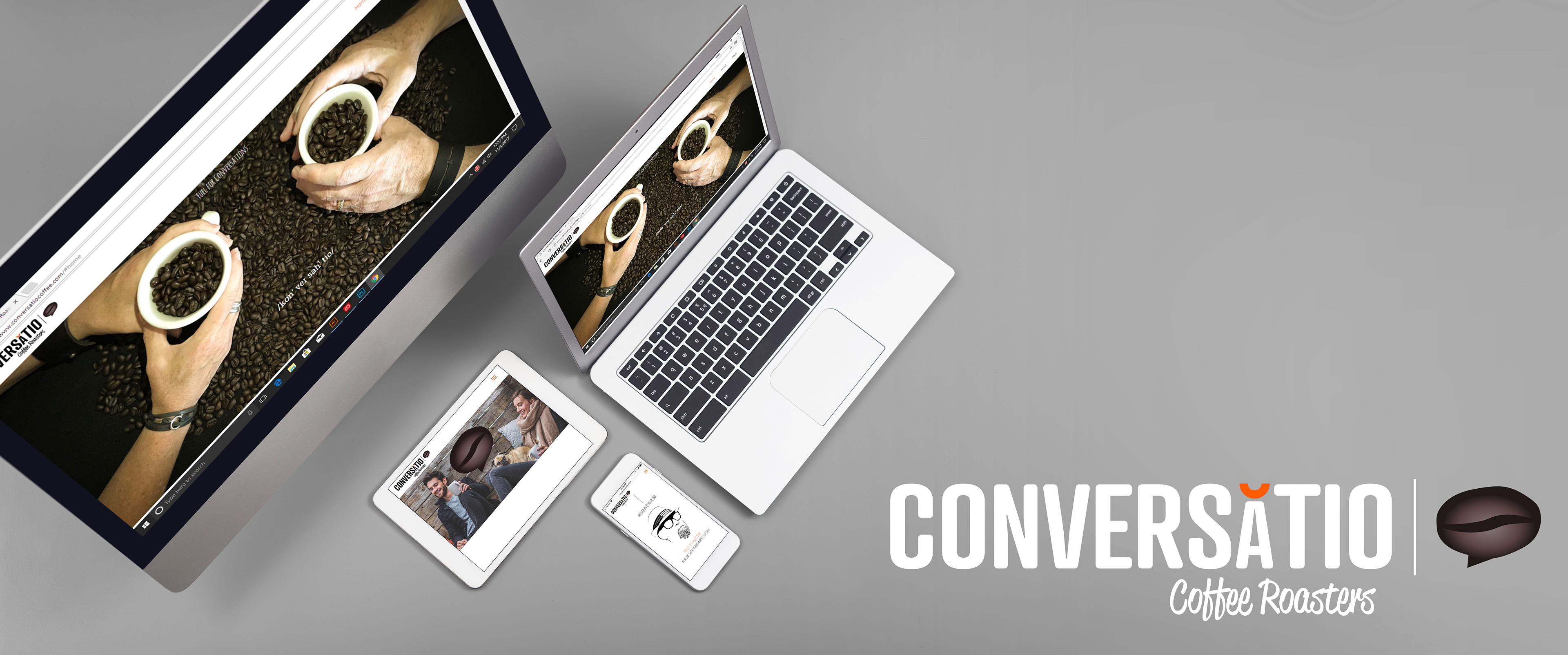 The website we created for Conversatio Coffee Roasters is responsive, simple and clean like their brand. The online shop allows customers to purchase bags of premium roasted, whole-been coffee in 8 oz and 16 oz bags. Customers also have the option to subscribe to monthly deliveries of their favorite roast, or try a 1 oz sample for free.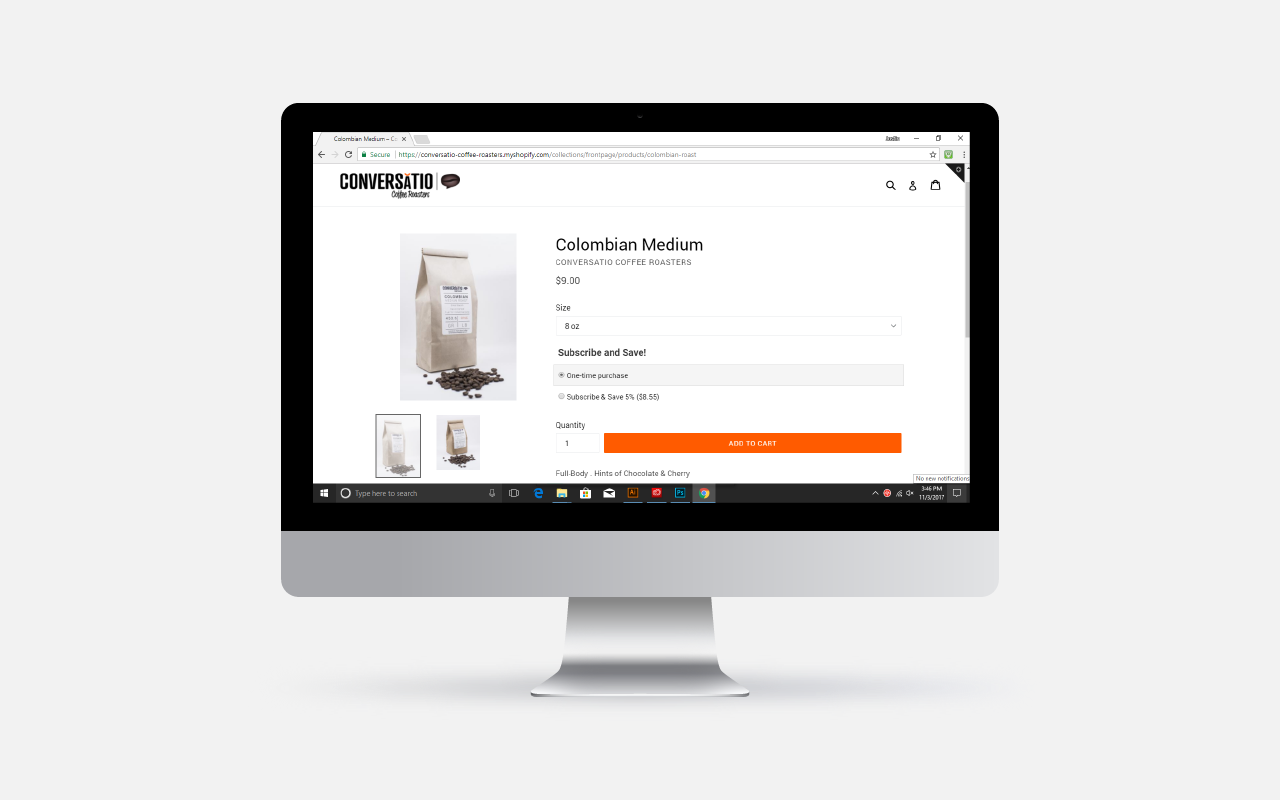 SEASONAL LABELS
We also worked with Conversatio Coffee to create four distinct seasonal stickers:
Market: Designed to pay homage to the brand's humble, Saturday Market origins.
Harvest: Located in the Columbia Basin, Conversatio Coffee wanted to honor the rich farming tradition with this sticker, highlighted by a line-art harvester.
Holiday: Tis the season in this "Holiday Inn" inspired sticker. The warm red and holly are guaranteed to inspire visions of sugar plums...see for yourself!
Solstice: After the holiday season has come and gone, there is still plenty of reason to cozy up to the fire and watch the snow fall outside while you sip a cup of premium roasted coffee.